EFT Videos 1: Emotional Freedom Techniques (EFT)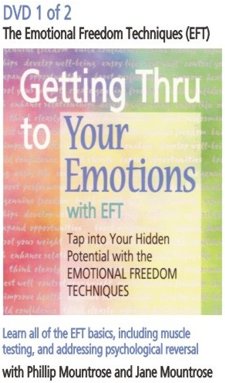 This page is for Program Members only.
EFT Video 2 Page
EFT Audios Page
Enjoy the following videos (3-12 minutes each):
EFT Short Sequence
EFT Complete Sequence
Floor-to-Ceiling Eyeroll Technique
EFT For Chocolate Cravings
Kinesiology and EFT
Energy Toxins
Switched Circuit and Psychological Reversal
The video of the Collarbone Breathing Exercise, which was on the original DVD, was excluded, because with years of using EFT, we find that people, including ourselves, don't ever use it.
As you watch these videos, take particular note of the words and phrases used to help the client. Also notice how transitions are made from one step of a process to the next. And note particularly that the purpose of doing these processes is to help the clients to come to their own understanding, not to give unsolicited advice. The time for coaching a client on the way forward is generally after the process.
1. EFT Short Sequence
2. EFT Complete Sequence
3. Floor-to-Ceiling Eye Roll
4. EFT For Chocolate Cravings
5. Kinesiology and EFT
6. Energy Toxins
7. Switched Circuit and Psychological Reversal