If so, the key is to find the right life coach training course for you. To help, we created a list of ten key factors to consider before you commit to a course.
Life coaching is a highly effective and fulfilling career. For the greatest success, learning a full set of skills is essential. To find the best life coach training course for you, consider the elements that will create the straightest path to success and fulfillment.

The Best Life Coach Training Course
For You
Learning to become a skilled life coach could be one of the most exciting and life-enhancing experiences you'll ever have. Life coaches can transform lives and help people to achieve much more than they ever imagined possible.
Want a Life Coach Success Kit?
If you're like many people who are considering this exciting field, you may want to learn more facts about life coaching and take a quiz to determine if a life coach training course is right for you. For this, we created a Life Coach Success Kit you can access instantly. We've been life coaches, healers, trainers, and published authors for many years now. As you might imagine, we hear a lot of stories. Unfortunately, people don't always get what they were expecting from their life coach training courses.
Considering the time and resources required with most programs, this can be extremely disappointing. To avoid this experience, it pays to be informed.
Keys for Finding the Right Life Coach Training Course
For us, life coaching is an art. We're the kind of people who continuously seek ways to accelerate progress with faster, easier, and deeper skills and techniques.
Here's an important factor to keep in mind as you explore your possibilities. Much of the preparation for reaching one's full potential in life is internal. Famed success guru Tony Robbins estimates that as much as 90% of success is in the mind.
Aristotle provided some guidance here:
"Knowing yourself is the beginning of all wisdom."
If you start to pay attention to the reality your mind is creating, everything in your world can begin to change.
This suggests life coaching may go much deeper than most people imagine when they enter the field. People who achieve believe strongly in themselves and the power of their dreams.
Ten Key Factors to Consider in a Life Coach Training Course
The good news is there's so much you can do as a life coach. It's an area where one can truly say the sky's the limit.
Here's a menu of opportunities to consider in your life coach training course.
1. Tools for Self-Development
We're all here to live fully and grow and it starts with you. Becoming an effective life coach generally involves self-development to become self-empowered, to learn effective skills for coaching and effective communication, to become a living example of what it means to be a success.
2. Skills for Getting Clients Started and Keeping Them Motivated
As you may know, most people never stick with things long enough to achieve success. There are keys for getting started effectively and staying on track that can change everything when clients lose focus, run into obstacles, etc. The right skills work like magic for keeping clients on track.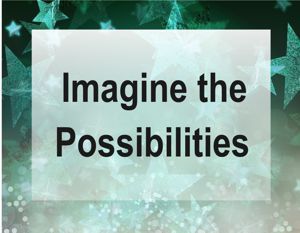 3. A Success Roadmap 
Few people would venture into uncharted territory without a roadmap, but a surprising majority wander through life without one.
Success in any area of life is a journey and there are specific steps anyone can take to realize their dreams. Without an effective roadmap, it's easy to get stuck in potholes, detours, bad turns, circular patterns and the like – not what you want for yourself or your clients.
4. Keys for Effective Decision-making 
Most people are completely unaware of the keys for enlisting their most powerful inner resources and making effective decisions, especially in challenging situations. This is a skill that can be learned and taught as the foundation of your coaching practice.
5. Powerful Clearing Techniques
Coaching alone is only part of the story. Internal blocks can hold people back for years, decades, and even for their entire lives. As much as 95% of what motivates people (and blocks them from realizing their dreams) is unconscious. This has to change if a person wants to realize his or her full potential.
6. Comprehensive Training Materials
Some courses, like ours, provide extensive training materials. These materials become a home reference library that students can access during their training. Then these training materials are theirs to use in months and years to come as a refresher and to deepen their understanding.
7. Depth of Spirit
Many people are seeking a more fulfilling life, with purpose and meaning. Guiding such people requires specialized skills that anyone can learn to deepen their understanding and abilities to reach more deeply into the human experience.
8. Effective Marketing Materials
Marketing is a skill in itself. It feels unapproachable to a lot of budding coaches, and most need some support to get started with their professional careers. It's also essential to learn effective strategies that feel comfortable to you so you can go out and share your skills with people who need you.
9. Individual Support
Some courses provide little or no individual support. The downside in such cases is that trainers, who are presumably experienced experts in the field, can save months or even years of trial and error by addressing key questions.
10. Certification
Many people seek certification for professional development and credibility. Some courses offer certification and others don't.
This list may provide some food for thought. Having read it, you may also feel more aware of the range of possibilities available to you. If you're like us, it's the most exciting of all opportunities.
Designing Your Life Coach Training Course
In a course, general knowledge of coaching may be sufficient for some people, while others seek mastery. You must decide where you stand in terms of the depth of training you are seeking.
It's worth noting that research shows that those who seek mastery have the greatest success. It's a journey and at best, life can become a work of art.
As we mention in our book, The Ultimate Paradigm Shift,
With awareness and intention, life can become the ultimate creative experience and the masterpiece you are creating an ever-changing, ever-enriching work of art.
This level of skill requires training that includes all of the elements described here. Reviewing this list may help you to decide which elements are essential for you. With these elements, you can gain the competence and confidence you'll need to succeed.
Ways to Learn More About Life Coach Training Courses
We're here to help. If you want to know more about the right life coach training course for you and our approach to the factors described here, we would be delighted to speak with you.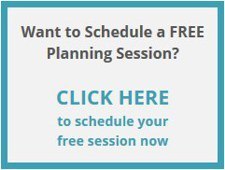 You can also get instant access to our Holistic Life Coaching and Healing Success Kit.
Your Coaching Success Kit includes instant access to:
The Holistic Life Coaching Quiz
The Wheel of Aliveness Coaching Tool
Fascinating Facts about Coaching, Healing and more…
In essence, what we all want most is to feel alive. Aliveness, as we call it, is a prime indicator of the right direction for you. Ask yourself this question:
How alive do you feel when you imagine having a successful life coaching career?
If coaching is right for you, the mere thought of it probably makes you feel more energized and alive. Interesting, isn't it?
Simply stated, the right direction in life is the one that makes y0u (or your clients) feel most alive.
The Wheel of Aliveness you can access in the Success Kit is designed to help life coaches to identify factors that increase aliveness. How valuable might it be to have a wealth of tools like this to use with  your life coaching clients?