​

Have you longed to help others more... and want to know the best ways to go about it?

Are you frustrated about having a wonderful holistic offering, but don't know how to get your message out to the world?

Would you like to know the nuts-and-bolts of how to build or enhance a holistic practice or to enhance your professional development?
Perhaps you are like many holistic-minded people and have ​resistance to marketing. Yet you know it's absolutely necessary to learn how to offer your services so you and others can benefit.
Perhaps you feel you're not a "salesperson" and you have reservations about "selling." Or perhaps you've started a practice/business but it's not going as well as you hoped.
So what do you need to have a successful holistic practice?
It's essential to have the right tools, mindset, and support to fill in the missing pieces, so you can truly shine and succeed.
You need a solid foundation, then you will know what to do to naturally attract the right customers to you.
What's holding you back?
You know people are looking for what you have to offer. It just seems hard to connect with people to let them know about your goods and services.
So what's holding you back? Here are typical challenges people encounter:
You avoid marketing, not wanting to be pushy or over the top.
You want to do things in a heart-centered way. You're concerned that marketing ​may ​ compromise you.
You're unsure how to market and ​get results.
You do have skills and knowledge -- the challenge is you don't know how to let people know about you in a natural way.
​Being resistant to marketing can slow you down or even stop you in your tracks. Yet you know that others have succeeded.
The good news is that you can too. You can learn how to present your services in a way that makes you feel good about yourself and the results you will have

Introducing ...
How to Market Your Holistic Practice Online Course
This ​Online How-to Course builds on a tested model of how to market an alternative/holistic business. It will teach you proven marketing approaches, which can be customized for your business. It will give you the essential ingredients -- the tools, the critical knowledge, the strategies -- to succeed.
Also, built in throughout this program is a heart-centered approach... to psychology, life purpose, and your contribution to making the world a better place.
Many talented people have failed in building a holistic business because they haven't been able to put the pieces together, to prioritize what they need.
From our own experience and that of many others who've been successful, we will share with you how to link your practice and consciousness together in a ​practical, sustainable way ... that you can use for a lifetime.
Now you can know how to naturally express yourself and be heard so your business prospers... without hype. You can find out how to use Just the the right tools for ​you, so you will have the confidence to really help others and to help the world.
The How to Market Your Holistic Practice Online Course includes...
How to Market Your Holistic Practice Audio Tutorials


9-Hours of specific, easy-to-follow, marketing guidance on key subjects


Easy-to-use Worksheets


These worksheets include step-by-step processes and valuable resources and worksheets that you can put immediately improve your results.


How to Market Your Holistic Practice Handbook


Clearly written information that enhances the audios and handouts, expanding into other important marketing areas. As with the other parts, it focuses on how to attract more clients, boost your income and really help people

​When you Enroll Today, You'll Also​ ​Get ...


BONUS 1-- The Heart and Soul of Teaching Ebook

Our 60-page concise, information-rich resource book on how to give effective seminars, presentations and introductory classes. An invaluable reference for a lifetime.

BONUS 2-- Marketing Magic Workbook

Easy-to-read information and insights on The Big Picture and Dream, Niches, Showstoppers, List Building, Marketing Message, and Ways to Connect

BONUS ​3 (New) -- "​Website in a Week" Ebooklet

​Step-by-step, how to set up your website with all the resources you need. Get your website up and running or improve its current status. Invaluable to those who want to further their web presence.
Your Instructors
​For over two decades, ​Phillip and Jane Mountrose.have developed a successful practice and helped thousands of people through ​their coaching/healing certification programs, published materials, and personal sessions.
​They expertly share what ​works in an easy-to-follow format for how to succeed with a holistic practice. You can benefit from ​their years of experience, trial and error, and investment of thousands of dollars into marketing materials.
What People are Saying About this Online Marketing Course...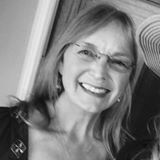 Anna Easter Holistic Practitioner, Artist
I loved these classes! They made such a difference in the way I viewed the world and my self-esteem. The great knowledge and tools that were so well taught by the Mountroses have become an essential part of my path. I've gone from a great interest in helping people to starting my own successful business with the tools I've been given in this course."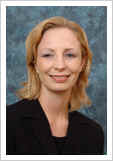 Vanessa Katte Antony Consulting
I do enjoy this course and feel much empowered to follow my heart to take new steps to set-up my own "Integral Life Practice."Thanks for all your sincere work and enrichment you are bringing to people's life as you support them in their own awakening."

Marion Hakata Massage Instructor
Through the Mountroses's classes, I learned how to empower myself and it is now my purpose to help others so they, in turn, can be empowered by connecting with their spirit within."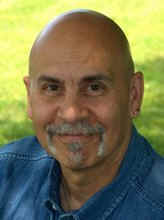 Rev. J.B. Webb Holistic Practitioner
T​hankfully, your course has been worth every cent. I am very grateful for your no-nonsense, no-hype, very practical advice."
This program will put in your hands a step-by-step, easy-to-use system. It will save you time and energy -- and help you attract the right clients to you.
The 9-hours of audios came from a telecourse. So in addition to our expertise, included are lively discussions, interactions and demonstrations with others interested in holistic marketing who attended. providing further insights and direction.
Here's a brief description of the 7-Part Roadmap you will receive (downloadable audios):
We value you.
If you don't feel you received value from this training, you can receive a full refund on your investment.