EFT (The Emotional Freedom Technique) has been used by hundreds of thousands of people from around the world.
Why? Because it works so well.
"I wanted a technology to help people release negativity as fast as possible. EFT is the most easily teachable and applicable of anything for the general public that I've discovered."
–Jack Canfield, Co-Creator of the Chicken Soup of the Soul series
So if you wanted to get the best training on how to do EFT and beyond what would you want?
* A clear explanation of how to do EFT with examples of how it works
* A step-by-step description of how to do EFT and get good results
* A multi-media training (book, audios, videos), which has been proven to be the best way to learn
* Proven ways to go deeper with EFT to resolve more core issues in a variety of areas
* Professional, well-formatted material that is easy to access and understand
If so, take a look at our EFT Multi-Media Material Set. It is available for instant access, all the materials are online.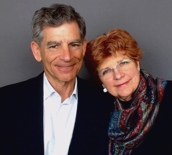 Holistic coaches, authors and trainers, we (Phillip and Jane Mountrose) have produced many popular products and programs with EFT since 1999. We have developed our own GTT (Getting Thru Techniques) to work with EFT, to help thousands of people get better and deeper results.
There's a reason these are among the most popular works that have been created about EFT.
This EFT Complete Set
…not only includes tips and details on how to use EFT. It also includes our signature GTT (Getting Thru Techniques), which help you quickly go deeper with EFT, resolving core issues.
The Getting Thru to Your Emotions with EFT ebook  provides the basics and goes much further with techniques to make EFT more effective.
The Getting Thru to Your Emotions ebook covers how to use EFT with stress, weight loss and smoking cessation, peak performance, eliminating pain and insomnia and more…
The professionally produced videos demo the EFT and GTT Techniques (to quickly get to core issues) and the audios are great for self healing!
The 10 short videos show you how to do EFT and use our effective GTT (Getting Thru Techniques) to get to core issues and resolve imbalances, often very quickly. They also demo do's and don'ts when using technique. Great for seeing the subtleties of how to do EFT and GTT in action.
Including…
EFT Short and Complete Sequence
Floor-to-Ceiling Eyeroll Technique
EFT For Chocolate Cravings
Kinesiology (muscle testing) and EFT
Switched Circuit and Psychological Reversal (removing sabotaging beliefs)
Plus our signature GTT Techniques:
The Holistic Process — the 4 Levels of Healing
The Unification Process for coming into balance
The Break Thru Process when you are ready to change a negative pattern to a positive quickly
The Reframing Process for making easy shifts
The audios are great for self-healing, where you can cover the techniques in a comfortable place at your own rate.
"Even before meeting them, I had respect for the EFT work of Jane and Phillip Mountrose based on the comments I had heard from a number of people. Having the privilege and pleasure of working alongside them confirmed their worthiness of that praise. They are professional, knowledgeable, compassionate, integrous – and a joy to work with. I am happy to endorse their work."
— Brad Yates co-author of Freedom at Your Fingertips
/

Many people consider EFT (Emotional Freedom Techniques) to be a "modern miracle." It is easy to do and requires no special skills.
By simply tapping on a series of stress-relief (acupressure) points, you can use EFT to produce profound breakthroughs in your life.
The extraordinary techniques in this easy-to-read book, videos and audios can help you to:
* Eliminate fears, including creative and career blocks
* Stop addictive cravings and unwanted habits
* Change limiting beliefs to empowering ones
* Resolve relationship issues
* Improve performance and physical well-being
* Remove sabotaging beliefs (psychological reversals)
And much more…
Here is what you get with the EFT Complete Set…
This Complete EFT Set includes online instant access to…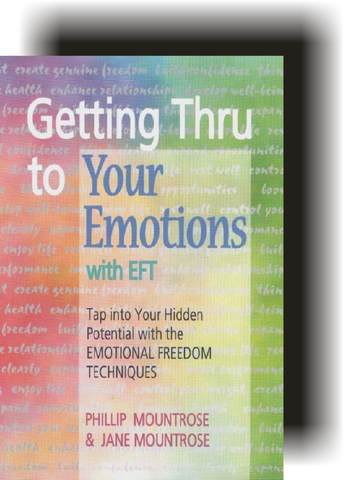 Getting Thru to Your Emotions with EFT ebook
A concise, clearly written book on EFT and our signature GTT (Getting Thru Techniques to get to deeper issues quickly).
It's filled with easy-to-read diagrams and tables on how to use these powerful, versatile techniques in many key areas from performance to weight loss and bad habits, from pain release to ending insomnia and much more.
There is also a Foreword to the book by EFT developer Gary Craig.*
*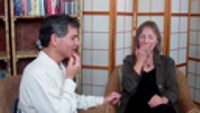 10 short easy-to-follow videos demonstrating how
to do the techniques.
Plus great examples of EFT clearing blocks with people and our commentary and insights on each process.*
*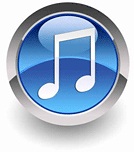 6 EFT audios, including how to do EFT and 5 powerful GTT processes to help you go deeper with EFT. 
We value you.  If you don't feel you received value from this training, you can receive a full refund on your investment. a full refund on your investment. 
.

YES! I want the "The Complete EFT Set" online with its easy-to-follow, multi-media format. Please give me INSTANT access to it now. 
Claim Your copy of
THE COMPLETE EFT ONLINE SET Right Now
Price Today $77.00  Today Only $47
You will be redirected to our secure servers. 
To the heart of your success,
Phillip & Jane Mountrose
Founders of Awakenings Institute
PS. In short, why is EFT so popular? It works! Hundreds of thousands of people around the world have found that out by using it.
*
In the Complete EFT Set, you will learn how to use EFT and the deepening GTT techniques from different, easy-to-understand formats, book, video and audio.
Find out why thousands have found Awakenings Institute Complete EFT Set so valuable.
*
*