EFT and GTT (Getting Thru Techniques) Audios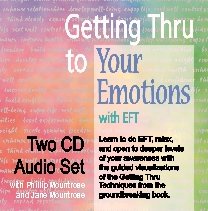 This private page is for Program Members only.
EFT Video 1 Page
EFT Video 2 Page
On this page, you can enjoy the audios from the Two CD Audio Set. These audios are great for self healing. Find a quiet place where you can relax and enjoy.

To listen online
Left click with your mouse on any of the audios below.
To save audios to file for a download
Right click with your mouse and follow instructions "save target as" or "save link as".
Holistic Process — 23 minutes
Unification Process — 23 minutes
Audios From CD2:
Break Thru Process — 23 minutes
Reframing Process — 10 minutes
Inner Healer Process — 11 minutes