The pandemic is changing our way of life. Part of this change includes experiencing multiple losses (such as health, income, freedom, emotional stability and more).
All of which is teaching us that less can be more.
Shifting more inward, the essence of things is emerging. Coming into view are five key lessons that are up for learning.  Let's look at them now in brief.
1. Increasing Love
The ongoing culture wars have kept us apart. As we pause on this "retreat," it's time to go back to center and open our hearts.
With this "divine aperture" open as Richard Bartlett calls it, we can recognize at a deeper level the value of loving ourselves and one another.
Heart intelligence develops wisdom skills (more awareness, kindness and compassion).  In turn, we come more from grace and are more grateful.
Accessing more stillness opens the heart and mind.
We can then balance both focusing and imagining, which optimizes our brain. In the process, we embrace ourselves, each other and the world.
2. Having a Purpose
We can appreciate our raw materials: our talents, skills and interests that we can put to use to make the world a better place.
In order to attract the form it will take, we learn to let go. We can then be ready for how things will show up to embody our larger-than-self purpose and goals.
For example, one person was given thousands of dollars' worth of power tools from a friend. He eventually pursued his artistic and woodworking talents and create transpersonal artwork. By following his passions, he uplifted himself and others. 
3. Finding and Building Community
Following up on lesson one, love propels us to genuinely learn about and care for others, rather than reducing everything to being a me-me culture.
Awakening "we spaces," where we deeply connect with others (now more online) lets deeper truths emerge.
For finding and building community, we've selected some key terms.  Consider, and better yet reflect on, the following:
Be open
Support
Share
Inspire
Beyond right and wrong
Collaborate
4. Taking Care of Ourselves 
These challenging times have halted negative momenta and the usual hurry and worry. In it's its place, we can slow down and take care of ourselves. We can respect our bodies, nurture our thoughts and feelings, and cultivate a feel-good space in our physical and online environment.
5. Finding Hope and Trust
A pandemic is something we can't control. It calls us to live with uncertainty and to trust ourselves and the unknown.
We can take time to let go and surrender to what is and what is unfolding and emerging. In the process, we can access our spiritual resources from both the invisible and earthly realms.
As the saying goes, we can trust in God, but tie up our camel.
We can aspire higher while grounding ourselves to the earth. We can let heaven's light shine on the earth so we can take care of it for ourselves and the future.
Resilience as Catalyst
Resilience is developing the ability to bounce back from whatever comes our way. It means getting up when we are knocked down.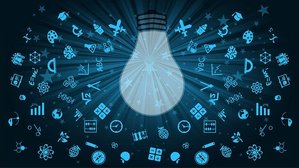 Years ago, Jane became so sick (chronic fatigue), that she couldn't work anymore.  In her recovery, she learned healing and coaching skills and eventually we transitioned to a career as holistic energy healers, personal transformation pioneers and holistic coaches.
Who knew at the time where this would take us. But thank goodness we were resilient enough to keep going.
A related important concept here is being "antifragile," as philosopher Nassim Taleb describes.  That means taking times of disorder and chaos (like now) and finding the opportunities in them.
Being antifragile transcends just recovering and returning to a good order.  Being antifragile means you can establish a higher order from the chaotic times and broken rhythms that have occurred.
We hope these five lessons serve to enlighten you as we let the truth and love in our hearts emerge to transform the world.
We also have written further on this topic about benefits from the pandemic.