In this 4-part series, we want to share some of our best tips and secrets on manifestation. Why manifestation? Well, creating a better, deeper and richer life is about manifesting.
Manifesting is defined as: "displaying or showing (a quality or feeling) by one's acts or appearance; demonstrating."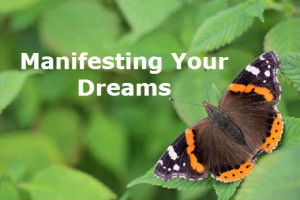 The reason we teach an entire course (called Manifesting Your Dreams) on this subject is because it lends itself so well to personal and professional growth and transformation. You can manifest for yourself or help others manifest (in your specialty/niche area): better health, better wealth or business,or  better relationships. 
25 YEARS AGO…