Many of us want the world to be a better pace. It's in our true nature. We want to come closer to our ideal: a more loving, peaceful, generous and creative world. The key, as Mahatma Gandhi famously said, is in being the change you want to see in the world. This is an important life coaching tip and one that merits our attention.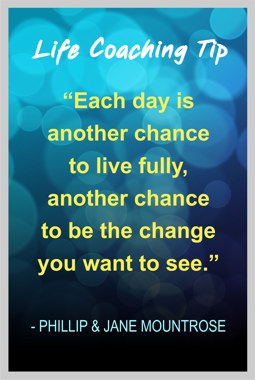 Life coaches know that changing others is difficult, if not impossible, and it's usually the wrong order of things. We know that change first starts within. Making this shift and being the change shapes our inner world. We feel better, more fully alive, and our outer world synchronously becomes a more harmonious place, too.
Sometimes being the change is more easily said than done. The solution, then, is to have practical strategies, which is our focus here.
Here are Five Life Coaching Tips for "Being the Change"
It all starts within. As a life coach, you first embody the life coaching tips you share with clients. This is an important key for success. It's holistic.