What is the purpose of your life? Your life purpose is all-important, yet seemingly elusive and abstract. It seems at once urgent yet obscure. It's difficult to express, at least initially.
Yet with all its mystery, your purpose it's what you are here to do and accomplish. It's what makes your life more meaningful and significant.
Your life purpose gives your life a broad, overarching theme. It may focus on your love of music or humor. It may be raising awareness on social or environmental issues. It may be improving online or offline communication It may be building things, or performing with a greater purpose. it may be serving as a role model for others.
Close range it may seem hard to figure. Yet a wider lens can be revealing.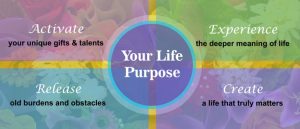 Your life purpose could be seen as a paradox. A paradox is defined: as "a seemingly absurd or self-contradictory statement or proposition that when investigated or explained may prove to be well founded or true."
To explore this lofty yet practical topic, here are some things to consider: